Guru Gopinath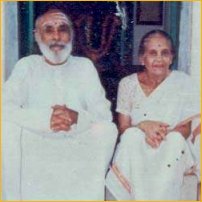 Guru Gopinath was born on 24th June 1908 at Champakulam and died on 9th October 1987.
"Gopinath was a shy lad when I first met him, but intelligent and hard-working," notes G Venkatachalam, the pre-independence era art critic, in his book Dance in India. A rather sketchy and personal take on dancers and dance forms, this book served as base material for many, before serious and in-depth books on dance came after Independence.
"My first contact with Kathakali goes as far back as 1932 and my close association with the Kerala Kalamandalam when I took Ragini Devi to meet Vallathol." The Kalamandalam was housed first in a private residence in Kunnamkulam in a rented building close to the village Mulankunnathukavu. It was only in November of 1930 that the formal building of Kalamandalam got built, thanks largely to poet Vallathol, who initiated a lottery campaign to raise funds for the institution!  He toured all over India for this. Imagine building a dance institution by selling lottery tickets way back in 1930s! It was the first public institution to be started in Kerala for giving systematic training in Kathakali. Later, Pt.Nehru personally donated Rs.14, 000/- to help the cause of Vallathol.
Kunju Kurup of Thakazi and Narayana Nair of Kavalapura and Ganacharya Samikutty were the three great masters who taught the first batch of students comprising of Madhavan, Krishnan, Kelu, Shivaraman, Haridas among others. Gopinath was the senior most and he had already had training in Travancore under his brother and was a visiting student to learn the Cochin style of Kathakali.
It is interesting to note that back then, there were clear dividing lines between north and south Kerala! "The Cochinites do not take kindly to the Travancoreans. There is an age-old feud between these two parts of Kerala. The Cochin folk are cleverer than their neighbours, and therefore more cunning; but the Travancoreans are a more generous and brave people. Cochin women are famous for their beauty and the Travancorean men are jealous of this in their hearts of hearts!"
"And this petty jealousy and provincial feeling colour subtly all that they say and do and extend themselves to the art of Kathakali. The Travancoreans think that their presentation of this art is the best and the most classical; the Cochin dancers do not even bother to listen to such foolish claims!" This, thus, was the level of and approach to dance writing in that era.
"There is no doubt whatsoever that Kathakali as practised and presented in Cochin is purer in form, richer in abhinaya and more elaborate in technique. These differences do exist and it is observed by competent critics."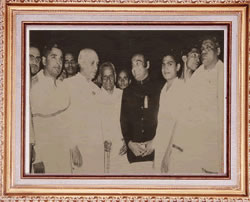 "Gopinath's place in class therefore was difficult and delicate. As a Travancorean, he was often disadvantaged by Cochinites Madhavan, Krishnan and Haridas. While Gopinath's tala was better than Madhavan, he did not get much credit. But Gopinath's humility, modesty and willingness to work hard, won for him sympathy and the friendship of outsiders."
Thus he came to know American dancer Ragini Devi, when she came to study at the Kalamandalam. When she decided to present a big performance in Bombay, she took Gopinath with her. Rest, as they say, is history.
The teaming of the two, was the first professional effort in India to popularize Kathakali outside its home state or setting. Way back then, Kathakali was not accepted on par with Bharatanatyam and when attempts were made, it outraged Tamil pandits of dance.
Ragini Devi's association made Gopinath a star internationally, overnight. India has always suffered from a colonial complex so anything foreign was (and still is!) held to be superior or better.  He arrived on the national stage and soon, international. For tours, he simplified the cumbersome costume, though traditionalists held that against him for not doing full Kathakali make-up and costuming.
His 'Shiva Parvati' dance in Sringara Lahiri became so popular that it was filmed for the screen. His 'Hunter Dance' was also a great favourite among the public. He was also accorded high status by the Palace of Travancore and made the official Palace dancer. He was in demand for all Palace functions and benefited much by the patronage of the king.
His annual recitals at Madras Music Academy and Fine Arts Society during the Christmas Week attracted huge crowds. He veered towards films and was also instrumental in getting Padmini, Lalitha and Ragini, popularly known as the Travancore Sisters, to Madras, first to be part of Uday Shankar's mega dance film, Kalpana, and later to be part of mainstream cinema.
"There was a spark in the eyes of a little, lazy girl from Kunnumkulam. Her name was  Thankamani, who was the first girl student of Kalamandalam, learning under the doyenne Kalayani Kutty Amma. She sometimes also sang for Kalyani amma's recitals."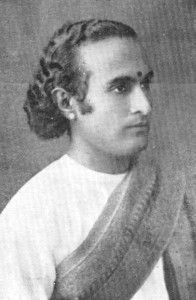 "When Gopinath met her and married her, their marriage had all the flair of the village romance! A Travancorean is certainly not a desirable groom for a Cochin maid, and a bride-hunter from the south is certainly not to be tolerated! That was Cochin view."
His marriage to Thankamani changed his luck and both performed as a team and won much acclaim and attention.  Their pairing set the tone for many such clones in years to come but Guru Gopinath remains a pioneer who trained many: Krishnan Namboodiri, Ambika (film star); Sivasankaran Menon (Kolkata); Bhaskar Roy Choudhury (New York); Raghu Ram (Madras); Kapil Rahi (Delhi); Suppiah Master (Srilanka), Thankappan, Balakrishnan Menon (Kolkata), Chitrasena (Colombo), Valmiki Banerjee, Chellapan Bhavani (Kottayam), Kusum (Panchgani), Sukumari, Shanti (all actresses), Shekharan and Aloka Paniker (Delhi), Late Usha, the Princess of Santrampur, Rajshree Parthasarthy (Vizag) , Dr. Mathangi (Madras) among the better known names.
Guru Gopinath and Thankamani amma's three daughters – Vasanthi, Vilasini and Vinodini each participated in their youth in dance and film activity until domesticity claimed them while their only son Venu manages the estate. For a simple but gifted person, Guru Gopinath leaves behind a rich legacy. He was truly a pioneer. We salute him!
Guru Gopinath is an epic personality of Indian dancing in the twentieth century. He was a great dancer and master of Indian classical dance. It was his early efforts that made the Kerala dance "Kathakali' widely popular and highly acclaimed at home and abroad.
His highest achievement lies in his approach to make "Kathakali" more accessible to teachers, students and audience. And to do this he brought some innovative changes to make a new style of dancing from this ancient dance form known as 'Oriental dance', 'Kathakali Natanam' and later 'Kerala Natanam' (Keralanatanam), without sacrificing its essence and classicism.
Guru Gopinath (Gurugopinath) was one of the greatest masters and performers of Kathakali. He belonged to a family of Kathakali artists, having history of nearly two hundred years. The great Kathakali artist Champakkulam Paachu Pillai is his elder brother.
He was a trained Kathakali artist well versed in both southern (Kaplingaadan) and nothern (Kalluvazhi) style (chitta) of Kathakali. He was a born artist, well tempered through traditional discipline but his contribution was his own ingenuity to expand the framework of tradition.
He is adored as a creative genius who projected Indian style of dancing to the outer world as early as in the beginning of 30s. As a mentor of creative dancing suited to the modern world, he evolved a new style of dancing called 'Kerala Natanam'. For this, he is indebted only to Ragini Devi – the American dancer enticed by Indian dance. (Ragini Devi is the mother of the great Indian dancer Indrani Rehman). The guru Gopinath style of dancing can be called Kathakali simplified.
It was well appreciated that instead of trying to reform Kathakali and thereby contaminating its originality and purity, Guruji developed his own style, that was appealing to the masses who were then devoid of art and dance, without compromising on the classical background. It was he who brought Kathakali out from the courtyards of palaces and temple to the masses. Ordinary people in India, who had no training knowledge in understanding classical dance started enjoying it and appreciating it, only after they had the opportunity of watching Gopinath perform.
Guru Gopinath is respected as a great acharya who was able to develop a shorter syllabus and duration of training for the 12 years long and rigorous Kathakali course, without compromising its essence and without deviating from its classical tradition. Kathakali and dancing were made popular, which was comprehensive to the layman and connoisseur alike. He carved out a style classical in form but popular in appeal through which the fame of Kathakali spread far and wide. In fact his was a signal service to Kathakali and Kerala.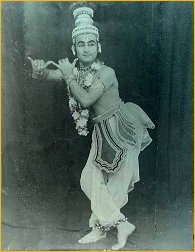 It was Guru Gopinath who showed the outer world the strength, potentiality and adaptability of classical Indian dance to perform themes and stories other than the Indian mythological, devotional or historical ones. He was a genius to find out the language of humanity, the international language of Indian dancing.
Long before Biblical, Anglican or social themes were experimented by various dance styles in India, Guru Gopinath had choreographed dances involving such themes proving the charisma of classicism and adaptability of Indian style in the forties and fifties. His ballets like 'Sree Yeesunaadha Vijayam', 'Divya Naadam' (both biblical), 'Sister Niveditha', 'Chandaala Bhikshuki', 'Kerala Piravi' (on the formation of Kerala State) are a few examples.
Guru Gopinath was an exponent of various styles of Indian dances. The illustrious 'Raam Leela' of Delhi, choreographed and directed by him was its glorious proof. His last choreography 'Ramaayanam' ballet was the most popular one, which was staged more than 1500 times in various parts of Kerala.
Kathakali style of dancing and training was a male monopoly. It was Guru Gopinath who showed that girls can perform Kathakali and Kathakali style of dancing.
LIFE SKETCH
He was born on 24th June 1908, as the son of Madhavi Amma of Perumannoor Tharavaad (family), and Kaippilli Sankara Pillai, in Champakkulam, Ambalappuzha Taluk of Alleppy District, Kerala, India. Kathakali and agriculture were the traditional occupations of this Perumannoor family. There were many exponents of Kaplingaadan style of 'Kathakali' in this family.
He was initiated to Kathakali at the age of 13 and had rigorous training for over twelve years under three great masters of Kathakali like Champakkulam Paramu Pillai, Mathoor Kunjupilla Panicker, Thakazhi Kesava Panicker at Champakkulam. Kavalappara Narayanan Nair and Guru Kunju Kurup were his teachers at 'Kerala Kalamandalam' where he was asked to join as a special student in its first batch of Kathakali students. Great Kathakali and dance artists like Kalamandalam Krishnan Nair, Kalamandalam Madhavan, Ananda Shivaram were his batch mates.
FAMILY
The great Mohiniyattam and Kerala Natanam exponent Mulakkal Thankamani Amma was his wife. Thankamani was the first student of Mohiniyattam at Kerala Kalamandalam in early 30s, when Poet Vallathol Narayana Menon and Manakkulam Mukunda Raja started a course to revive this dying art form. After marriage she became co-dancer and partner of Gopinath. There is no denying the fact that the force behind Guru Gopinath's achievement was the relentless support and rigorous training offered to students by Thankamani. They have four children.
Vasanthi Gopinath Jayaswal, dancer, Social/Cultural worker and Bharatanatyam exponent is his eldest daughter. She is settled in Los Angeles.
Only son G.Venugopal is looking after the properties.
Daughter Vilasini Ramachandran is an I.A.S. officer in Gujarat Cadre, now in Baroda.
Youngest daughter Vinodini Sasi Mohan was a child artist in Malayalam movies in 60's and she is the Chief Administrative Officer of Vishwakalakendra, Trivandrum.
MAIN DISCIPLES
Guru Gopalakrishnan, Guru Chandrasekheran, Dancer Thankappan (Film Artist Kamalahassan's guru), Dancer Sundaram (Father of Prabhudeva – famous film artist), Kesavadev, Balan Menon (Calcutta), The Travancore sisters -Lalitha, Padmini, Raagini, Yamini Krishnamoorty, Ambika, Sukumari, Sethulakshmi, Dancer Chellappan, Bhavani, Prof. Sankarankutty, Venuji, Bhaskar (Singapore), Ranjana (America), Suppayya, Velanandan, Korera, Vasanthasena (all belong to Srilanka), Heidi Bruder (Switzerland) Dancer Vasu, Raghuram (Chennai).
AWARDS AND RECOGNITIONS
1. Abinava Nataraja at the Bengal Music Conference held at Calcutta – 1934.
2. Palace Dancer by Maharaja of Travancore – 1936
3. Natana Kalanidhi at All Malayali Conference held in Madras under the auspices of Kerala Samaj – 1936.
4. 'Guru' at Indian People's Theatre Association Conference and All Malayali Arts Festival at Delhi – 1948.
5. 'Kala Thilakam' from Guruvayoor Devaswom in 1968.
6. D.Litt. Degree from Rabindra Bharathi University, Calcutta in 1972.
7. Award of the Kerala Sangeeta Nataka Akademi
8. 'Kala Ratnam' from Travancore Devaswom Board – 1972.
9. Fellow of Kerala Sangeeta Nataka Akademi in 1973.
10. Award from Sangeeta Nataka Akademi, New Delhi
* Received the 'VEERASRINGALA' (The token of highest appreciation similar to the Olive Crown of Greece) from His Highness, the Maharaja of Travancore.
* He was awarded with KANGANA, SALVA etc. from the Maharaja of Cochin, Mysore, Patiala, Dholpur, Bikaner.
* Received appreciative testimonials from distinguished persons like Gurudev Rabindranath Tagore, Abanindranath Tagore, Nandalal Bose, Sri Dileep Kumar Roy, Mahakavi Vallaththol, Sri D.C.Ganguli, Sri N.Ramaswami Sastri, Madam Menaka, Her Highness the Maharani of Travancore, Dr.Cousine, G.Venkitachalam, Sardar K.M.Panicker, S.Katchadourian, Rold. DeMari, M.C.Clusel, Dr.F.W.Thomas, C.R.Reddy, Dr.S.Radhakrishnan, C.Rajagopalachari, Sir C.P.Ramaswamy Iyer, K.M.Munshi, Sarojini Naidu, Pattabhi Seetha Ramayya, Sree Prakasham, Gopala Reddy etc.
OFFICES HELD
1. Principal of Sri Chithrodaya Narthakalalayam, Trivandrum..
2. Court Dancer of the Travancore State.
3. Principal of the Kerala Kala Kendra, New Delhi.
4. Director of Natana Niketan, Madras.
5. Director of Ram Leela, New Delhi.
6. Member of the State Sangeeta Nataka Sangham, Madras.
7. Member of the Central Sangeeta Nataka Akademi, New Delhi.
8. Member of the Kerala Kalamandalam, Central Council, Kerala Sangeeta Nataka Akademi, Kunjan Nambiar Memorial Committee, Kerala State Lalitha Kala Akademi, Faculty of Fine Arts, University of Kerala, member of the Advisory Committee of S.S.T. College of Music and Kerala State Jawahar Bal Bhavan, Trivandrum., Chief Administrative Officer, Viswakala Kendra.
PUBLICATIONS
1. Abhinayaankuram (Malayalam)
2. Classical Dance Poses of India (English)
3. Ente Jeevitha Smaranakal (Autobiography in Malayalam)
4. Kathakali Natanam (Malayalam)
5. Abhinaya Prakasika (Sanskrit & English)
6. Natana Kairali (Malayalam)
7. Thaalavum Natanavum (Malayalam)
Guru Gopinath has traveled and performed in many parts of the world. He was a member of the first cultural delegation of Independent India to the USSR in 1954.
He was invited as a judge of Classical Dances in the Eighth World Youth Festival held at Helsinki, Finland in 1961.
RABINDRANATH TAGORE SAID:
"Shri Gopinath is a real artist and I am sure there are not many who could rightfully take their stand by his side either in India or abroad. He brought to my mind glimpses of the great past when dancing was one of the most treasured arts in India and not as today, a mere device of whetting up the jaded appetite of the idle rich. His presence in our midst was a great lesson and now that dancing is again coming into vogue amongst us, his style should give us a correct lead, for in want of it, we are yet groping in the dark."