Mudras - Asamyuta Hastas Watch Video Asamyutha Hastas https://youtu.be/kcAQiBuHosU
https://www.youtube.com/watch?v=YQ6LdWtxmE4
KALAMANDALAM DHANUSHA SANYAL At the forefront of Indian Classical Dance, dancer kalamandalam Dhanusha Sanyal represents the future of the ancient art form "Mohiniyattam". A dedicated,...
Kumbhaka Pranayama : Breath Retentionkuhm-BAH-kah)kumbha = pot (a traditional image of the human torso as a container for the breath with two "openings" at...
Surabhi Mudra of COWThe little finger of your left hand touches the ring finger of your right hand. The little finger of your right...
FAQ of Yoga What is Yoga?Is yoga a religion?Has it been "proved" that Yoga is good for you?What are the benefits of yoga?When...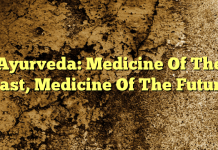 Ayurveda: Medicine Of The Past, Medicine Of The Future Once upon a time, some 5,000-10,000 years ago, there lived an ancient people who inquired into...