Mudras - Asamyuta Hastas Watch Video Asamyutha Hastas https://youtu.be/kcAQiBuHosU
https://www.youtube.com/watch?v=YQ6LdWtxmE4
KALAMANDALAM DHANUSHA SANYAL At the forefront of Indian Classical Dance, dancer kalamandalam Dhanusha Sanyal represents the future of the ancient art form "Mohiniyattam". A dedicated,...
Jal tarang is a set of china bowls that are filled with water. Each bowl is struck with a light wooden mallet to cause...
GLOSSARY OF TERMS- An Indian Art.zarab - (Lit. "To strike") The arrangment of vibhags or ang.
Apan Mudra - mudra of EnergyWith each hand: Place the thumb, middle finger, and ring finger together—extend the other fingers. When needed, do for...
Jalandhara Bandha - Net-Bearer Bond(jah-lahn-DHA-rah bahn-dah)jala = net (for catching birds or fish)dhara = bearing, supportingbandha = bondStep by Step1) Sit in a comfortable...
KathakaliKathakali classical danceKathakali classical dance of Kerala owes its transnational fame to the nearly 300-year-old.Kathakali literally means story-play and is an elaborate dance depicting...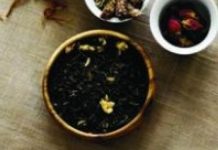 Ayurvedic Remedies for Dandruff Dandruff, a common chronic scalp condition, is marked by itching and flaking skin. It can be caused by excessively dry skin,...
Yoga MudrasYoga Mudras - Hand and Finger PosturesMudra is the science of hand and finger postures. It can help to cure bodily ailments in...