Guru Dr.Vempati Chinna Satyam
Dr.Vempati Chinna Satyam Born in a traditional family of dancers in the village, Kuchipudi, Andhra Pradesh, dance was intermingled in Vempati's blood and veins. Vedantam Lakshmi Narayana Sastry, a great master in the field, initiated Young Vempati into this great art. As he learnt the nuances of this style of dance, Vempati was avid to see this great heritage permeate all over the world.
With this burning desire he left his native village at the age of 18. Due to financial constraints he walked all the way to Madras, now Chennai, the cultural Mecca of all fine arts. He underwent vigorous training under his cousin, Vempati Pedda Satyam who was a well-established dance director in the film world. He also spent a year under various teachers, extending his knowledge of various styles.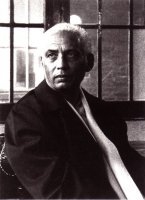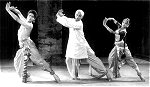 The glitter and glamour of the tinsel world failed to impress him. With the desire to spread Kuchipudi, burning within, Vempati started teaching and started his Kuchipudi Art Academy at Madras in 1963.The Academy has to its credit more than 180 Solo items and 15 dance dramas composed and choreographed by Dr. Vempati Chinna Satyam. These solo items and dramas have been staged all over India and abroad. He composed his first dance drama Sri Krishna Parijatham in the same period followed by another hit Ksheera Sagara Madanam and played the lead role. His portrayal of Lord Shiva and his brilliant choreography was received with thunderous applause. With his very first attempt passing in flying colors, his long cherished desire, to establish Kuchipudi among the prominent classical styles, got a shot in the arm.
Vempati's charismatic choreography and scintillating style were witnessed and applauded in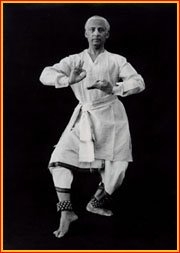 almost all parts of the world. He sublimated and systematized Kuchipudi without sacrificing its pristine purity and gave it a more classical and sophisticated look. He refined and redefined Kuchipudi bringing it completely within the boundaries of Natya Sastra and gave it a wholly new perspective. Vempati worked on and produced many more marvels like Padmavati Srinivasa Kalyanam, Vipranarayana Cheritam, Menaka Viswamitra, Sakuntalam, Bama Kalapam, Chandalika, Rukmini Kalyanam, Hara Vilasam, Siva Dhanurbhangam (the first part of the oldest epic Ramayana) and Ardha Nareeswara. He also composed Kumara Sambhavam, Padmavathi Tirumanam and Sri Krishna Parijatam in Tamil.
More…..
Vempati Chinna Satyam is a legendary dancer and guru of Kuchipudi dance form. This exquisite art form was popularized worldwide by him. He was born on 26th October , 1929, in a traditional family of dancers, at a small village of Kuchipudi in Andhra Pradesh. He started learning this dance form at the tender age of nine. Under the guidance of three great Gurus, Vempati Chinna Satyam mastered in Kuchipudi. Initially he learnt from Sri Vedantam Lakshmi Narayana Sastry, then refined his art by learning the graceful movements from Sri Tadepally Perrayya Sastry and later was trained by his elder brother Sri Vempati Satyam in the beauty of expressions.
When Vempati Chinna Satyam mastered in the art of Kuchipudi, he moved to Madras with the objective of making it popular all over the world. His devotion and dedication towards Kuchipudi finally resulted in the establishment of Kuchipudi Art Academy in Madras on 6th February, 1963. Till date he has taught over thousand students the intricate styles and techniques of Kuchipudi dance. He founded another school of dance in Vizag called Kuchipudi Kalakshetra in 1985.
Very soon Vempati Chinna Satyam was a star shining brightly in the sky of international fame. He was conferred with many titles and awards such as "Sangeet Peeth of Bombay", "Asthana Natyacharya of Tirumala Tirupati Devasthanam","T.T.K. Memorial Award" by Music Academy, "Natya Kalasaagara of Waltair", "Raja Lakshmi Award of Madras", "Kalaprapoorna" from Andhra University, "Natya Kala Bhushana of Guntur", "Bharatha Kalaprapoorna of Hyderabad", D. Litt. from Sri Venkateswara University, "Asthana Natyacharya of Pittsburg", and "National Award from Central Sangeet Naatak Akademi, New Delhi". He was awarded by many State Governments of India such as Kalidas Puraskar by the Government of Madhya Pradesh and Kalaimamani by the Government of Tamil Nadu. He was honored with a Doctorate degree by Andhra University. Vempati Chinna Satyam is famous not only in India but also in abroad. In 1984, he was presented a Golden Key by the Mayor of Miami. 25th September, 1994, was announced as Vempati Chinna Satyam Day by the Mayor of Dayton, Ohio; 27th April, 1984 was declared as Classical Indian Kuchipudi Ballet Dance Drama day by the Mayor of Gahanna, Ohio; 3rd November 1994 as Kuchipudi Dance Drama Day by the The Mayor of Atlanta and September 24, 1994 as Ramayanam Day by the Mayor of Memphis and he was also awarded a key of the city.
Vempati Chinna Satyam produced nearly fifteen dance ballets including Padmavati Srinivasa Kalyanam, Vipranarayana Charitam, Menaka Viswamitra, Kalyana Sakuntalam, Bhama Kalapam, Chandalika, Padmavathi Sreenivasa Kalyanam, Rukmini Kalyanam, Hara Vilasam, Siva Dhanurbhangam and Ardha Nareeswaram, being the latest. Vempati Chinna Satyam sublimated Kuchipudi within the boundaries of the Natya Sastra and gave it a more classical basis.